Intellectual Property Rights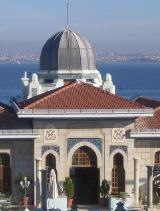 Trade marks, patents, industrial and registered designs – these are topics which are always relevant in German-Turkish legal relations. For more than fifteen years, intellectual property rights have been granted great importance in Turkey. We help our clients find the most efficient ways and means to secure their property rights. We also handle the registration of trade marks, patents and other commercial property rights in Turkey.

We counsel and support our clients in the registration and defense of their property rights in Germany and all over Europe as well – we work as your registered representative at the European Union Office of Harmonization in Alicante, Spain.