Incorporation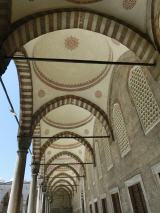 Anyone who invests or does business in Turkey can also do so with the aid of a subsidiary in Turkey instead of a transnational cooperation. The choice of the right subsidiary depends on the objective. Liaison offices, non-independent subsidiaries and capital companies (limited companies or public limited companies) are possibilities. Other forms of associations are generally not recommended, since they could potentially entail complications regarding residence or profession law.

The foundation of a capital company, with professional preparation, only lasts a few days after submission of the required documentation. We counsel our clients during their introduction to Turkish law and economic life. Our own consulting firm in Istanbul, RUMPF CONSULTING, supports our clients in all practical matters with the utmost willingness and competence.

We also support our clients in Germany in all corporate law matters, from consultation to certification by notary public.